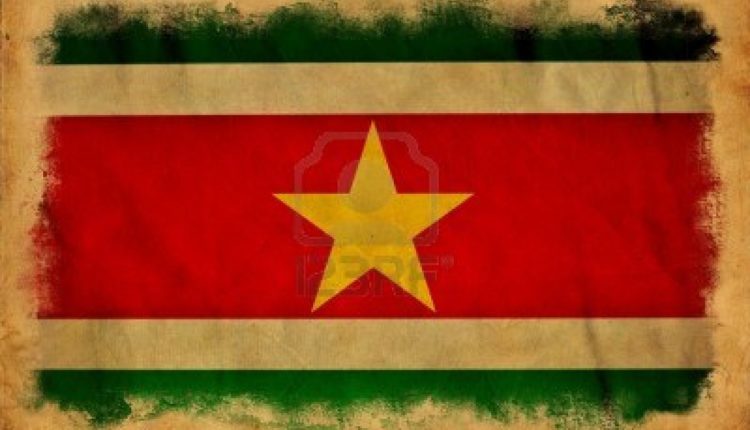 Es un hecho histórico que Suriname sea sede de la Cumbre de Unasur
La antigua Guayana Holandesa  ha salido de la sombra de su antigua potencia colonial, los Países Bajos, desde su independencia en 1975 , y hoy está trazando una política exterior muy independiente que busca fortalecer la cooperación sur-sur como forma de enfrentar el contexto de incertidumbre económica mundial. En ese sentido, el 30 de agosto asumirá la presidencia pro témpore de la Unasur  adelantando que su mandato se centrará en fortalecer" la unidad y la mutua comprensión " de sus miembros y tratar de ser un puente entre América del Sur y el Caribe.
Suriname to host historic South American summit
By Ray Chickrie
PARAMARIBO, Suriname — Suriname, the former Dutch Guiana, which has emerged from the shadow of its former colonial power the Netherlands since independence in 1975, and is today charting a very independent foreign policy that seeks stronger south-south cooperation in the light of the global economic shift, will host regional leaders on August 30 at the seventh summit of the Union of South American Nations (UNASUR).
"All are enthusiastically looking forward to attending the Paramaribo summit," said Henry MacDonald, Suriname's ambassador to the United Nations.
As president pro tempore of UNASUR, Suriname said that it will focus on "unity and mutual understanding" of its members and try to be a bridge between South America and the Caribbean. Suriname will have the power to prepare, convene and chair meetings and represent UNASUR at international events.
Suriname's President Desi Bouterse said in Caracas in May, "We have confidence that as nations we must play a leadership role in identifying and solving many global problems. Forge a single vision, as part of a joint effort to achieve higher levels of integration, unity and cooperation. A clear and joint vision regarding the management, use and application of our natural resources will be critical to the degree and pace of sustainable socio-economic development of our countries and peoples."
Preceding the summit will be a meeting of UNASUR's foreign ministers on August 29, when they will focus on Paraguay's official reinstatement to the bloc, tourism and economic cooperation; strengthening the structure of the UNASUR and the Inter American Commission of Human Rights (ICHR). On the day of the summit a new secretary general of UNASUR will be appointed and Ecuador and Bolivia will update the bloc on the new headquarters of the General Secretariat and the Parliament of UNASUR, in Ecuador and Bolivia respectively.
Paramaribo has been making substantial preparations to host this major event in its history from every angle and Surinamese diplomats have been shuttling back and forth between Paramaribo, Lima and Ecuador; to the UN and other South American capitals to prepare for the summit and effectively chair UNASUR while it holds the pro tempore presidency.
From the airport to the capital, the country is working around the clock to show off Suriname to its South American neighbours and the world.
Suriname has a stable and growing economy and is looking to attract foreign direct investments, and tourists from this sort of publicity. The country last week hosted the11th Caribbean Festival of Arts (CARIFESTA).
Suriname has tremendous tourism potential and is rich in mineral resource, which is why Bouterse is moving to diversify Suriname's economic and financial partners.
Canada and the United Arab Emirates (UAE) are quickly becoming Suriname's top trading partners. The United Arab Emirates' Dubai Ports purchased the Port of Suriname and another Dubai company is building a gold mint there.
Since the 1980s, Bouterse's objective was to integrate Suriname into South America and further afield in Africa, Asia and the Middle East, and now that he is in office, he is moving in that direction. Suriname joined the rest of South America and recognized the State of Palestine. Paramaribo has cordial ties with Iran and recently was the only Caribbean country that attended the inauguration of Iranian President Hassan Rouhani.
In May, the Organisation of Islamic Cooperation (OIC) Secretary General, Dr Ekmeleddin Ihsanoglu, paid an official visit to the country.
More recently, Suriname joined the Mercosur bloc, and South American diplomats have been frequenting Paramaribo as never before. Argentina will soon open an embassy in Paramaribo and Peru may be next.
Suriname and most South American countries have also signed visa agreements to ease travel requirements for their nationals in a bid to boost trade, tourism and economic cooperation.
Bouterse wants to link Suriname by air with other South American countries besides Brazil, and has been pushing to have Latin American airlines add Paramaribo and Georgetown, Guyana, to their network.
Little known Suriname is the smallest South American country in size and population, and is a multi ethnic, multi lingual and multi religious democracy. Suriname is home to the largest Muslim minority in the Western Hemisphere, about 15% of its population, and is a Dutch speaking republic. But most people in Suriname speak Sranan Togo, which was branded by the Netherlands as "Nigger English," a mark of low social status and lack of proper schooling. But the language became popularized by Bouterse in the 1980s after he began using it in public speaking. Other groups in Suriname also speak, Hindi, Javanese, Cantonese and various other West Africans languages.
http://www.caribbeannewsnow.com/topstory-Suriname-to-host-historic-South-American-summit-17434.html
Surinam destaca importancia de la Unasur en proceso integrador
http://www.prensa-latina.cu/index.php?option=com_content&task=view&idioma=1&id=1804931&Itemid=1