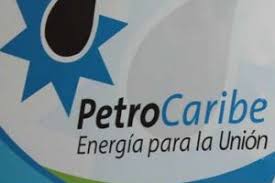 Under PetroCaribe Agreement … Carib Cement Starts Shipping Clinker To Venezuela
Jamaica, through the Caribbean Cement Company, for the first time yesterday began making use of the trade compensation mechanism of the PetroCaribe agreement with the first shipment of clinker to Venezuela.
The shipment followed months of negotiations with Venezuela, the Ministry of Science, Technology, Energy and Mining said.
However, the Caribbean Cement Company said that "this development has tremendous implications for other industries and for Jamaican exports".
The trade compensation mechanism under the PetroCaribe Energy Cooperation Agreement with Venezuela also allows Jamaica to settle part of its oil debt through exports.
The clinker was shipped to Corporación Socialista del Cemento in Venezuela.
It is through the PetroCaribe agreement that Jamaica gets petroleum products from Venezuela at a preferential rate with a defined payment plan. Jamaica needs to service payments each month.
Under the arrangement, Jamaica pays Venezuela for 60 per cent of the cost of the oil it receives and the remainder is set aside as a loan, payable over 20 years at an interest rate of one per cent.
Earlier this year, the PetroCaribe agreement was thought to be under threat of being cancelled following the death of former Venezuelan President Hugo Chávez. However, an election which followed was won by Nicolas Maduro, Chávez's former vice-president, who supports the agreement.
The Government had signed off on the clinker deal back in September, but export was delayed as Venezuela had not yet signed all the necessary approvals.
The Caribbean Cement Company produces clinker – the fusing together of clay and limestone – as an intermediate stage in its production of cement.
It accounts for about 95 per cent of the material used to produce ordinary cement.
Minister for Science, Technology, Energy and Mining Phillip Paulwell, at the top of the year, explained the trade compensation mechanism of the PetroCaribe agreement. "It is just like any bartering arrangement. We are going to try to find goods that we will export to them for that value to take care of that payment. We would pay (local suppliers) for those goods in local currency and those goods will be shipped to Venezuela," Paulwell said.
Jamaica can also provide services under the agreement and has been contemplating having its teachers train Venezuelans in the English language as part of its repayment options. Earlier this year, Paulwell said that water was another possible export.
http://jamaica-gleaner.com/gleaner/20131220/business/business2.html