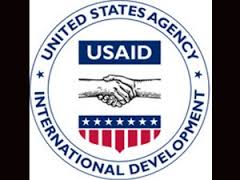 Guyana, US readying for democracy project talks
The Donald Ramotar administration and the United States government are preparing for dialogue on the USAID-funded $300 million Leadership and Democracy (LEAD) project and discussions are expected to centre on whether implementation of the project will be put on hold as talks continue.
Diplomatic observers have pointed out that before agreeing to the halt on implementation, which is being sought by the Ramotar administration, the United States should set a timeframe for the project's completion and also make provisions for a way forward should there be deadlock on any changes proposed to the project's components.
"The government's pre-condition for talks raises alarms. Who is to say that this is not just a ploy to".
Guyana government to meet with US officials on controversial democracy project
Invitations have been exchanged and commitments made for a meeting between the government of Guyana and US officials on the controversial USAID leadership and democracy project, Head of the Presidential Secretariat Dr Roger Luncheon said on Thursday at his post-Cabinet press briefing.
Luncheon reiterated the government's position that genuine engagement on the way forward cannot be with government negotiating under duress.
He said that if in the exchange there is indeed an across the table proposal and discussion in a mature bilateral spirit, then there is no reason the negotiation would not end in bilateral agreement.
The USAID project was not approved by Cabinet and this was formally indicated to the relevant authorities, but unconfirmed reports later indicated that USAID project activities were being implemented, despite the embassy being in receipt of the formal correspondence from Cabinet voicing its disapproval.
http://caribbeannewsnow.com/topstory-Guyana-government-to-meet-with-US-officials-on-controversial-democracy-project-19489.html