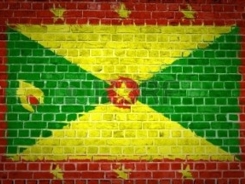 Date set for referendum on Constitutional reform
Grenadians will go back to the polls early next year for the second time in two years but not to elect a new government but to try and effect some changes to its 1974 Constitution.
Speaking to reporters at Tuesday's post-Cabinet press briefing, Deputy Prime Minister and Minister of Legal Affairs, Elvin Nimrod announced that Cabinet has set February 10, 2015 as the date for a referendum to be held on proposed amendments to the Constitution that was handed down when the island attained its independence from Britain.
The ruling New National Party (NNP) government of Prime Minister, Dr. Keith Mitchell had set up a Committee to review the Constitution shortly after he won a 15-0 victory at the polls in February 2013.
Headed by leading Constitutional expert, Dr. Francis Alexis, a former Attorney General, the body has presented 24 recommendations to Cabinet for consideration but only twelve (12) are currently on table for approval by the people in the referendum.
The Alexis-led committee held a number of consultations across the country as it sought feedback from the public on what they would like to see amended in the Constitution.
According to Minister Nimrod, the first item put before Cabinet was for Grenada, as an independent country should make the Caribbean Court of Justice (CCJ) as its final appellate court.
"As you know presently we are going to (the) Privy Council (in England) for our final judgment, in other words a matter that goes to the high court here and then goes to the Appeal (Court), if its necessary to do so, the (OECS) Court of Appeal and then the final court would be the Privy Council", he said.
"…We are saying as an independent nation we think that we should use our own court instead of going to the Privy Council in England – that it would be better for us to use our local court, of course there are varying opinions on this," he added.
Nimrod admitted that there are persons in the country who believe that Grenada should stick with the Privy Council for the time being but said the Law Lords in England have been signaling that they feel burdensome with Grenada's legal issues.
"I should tell you that from recent utterings and other actions, we believe that they feel burdened with our matters and they believe it is time for us to find our own wings to fly and so taking that into consideration the fact that our local court will be much more competent in terms of knowing our culture and our ways of life and we believe that might be the better road to take," he told reporters.
Local attorneys Lloyd Noel and Anselm Clouden have publicly expressed reservations about Grenada cutting ties with the Privy Council at this point in time.
Nimrod also said that one of the issues that will be voted upon during the February Referendum is the inclusion of Carriacou and Petite Martinique on the national passport and for an Oath of Allegiance to be taken in the name of Grenada and no longer to Queen Elizabeth.
The senior government minister pointed out that another important recommendation sent to Cabinet for inclusion in the referendum is the setting up of a committee in charge of the holding of general elections and not the Supervisor of Elections.
"Instead of having one person in terms of a Supervisor of Elections over such a very important function, a proposal is made that we now have an Electoral Commission which will be made up of several other persons rather than the one person and it will minimise that opportunity to lay accusation and blame on one individual," he said.
Current Prime Minister Mitchell had raised concerns in the past with former Supervisor of Elections, Judy Benoit and the NNP regime moved quickly after the February 2013 polls to remove her from office.
Benoit who got a nod of approval from the Organisation of American States (OAS) for her handling of the polls, took legal action against Governor-General, Dame Cecile La Grenade over the treatment meted out to her in the wake of her sacking.
Nimrod also told reporters that the Constitutional Reform Committee also suggested that a mechanism should be put in place to ensure that there is always an opposition in Parliament.
"Even after an election such as this (2013) where one party took office, there has been some consideration as to how we could amend the Constitution to make sure that there is an opposition", he said.
"…There are those that say it is not real democracy to have one side having all the seats in Parliament and others will say that is true democracy because pure democracy depends on what the people say and if the people wanted one seat for one party then that is democracy. You can't ask for a purer form of democracy but at the same time it's good to hear another side," he remarked.
The NNP swept the polls 16 months ago as it recorded its second clean sweep of all 15 constituencies on the island – the first was in 1999.
According to Nimrod, he himself is not comfortable in Parliament without the presence of an opposition.
He said: "I've heard the Prime Minister said it and I feel the same way myself, I lose the steam and the enthusiasm in the Parliament when I look around and I don't see an opposition that I can really pepper. It's like you boxing but you alone boxing".
Under the Grenada Constitution, changes can only be made to the document by a two-thirds majority vote in Parliament and a similar amount of support of the people through the casting of ballots.
http://thenewtoday.gd/local-news/2014/07/23/date-set-for-referendum-on-constitutional-reform/