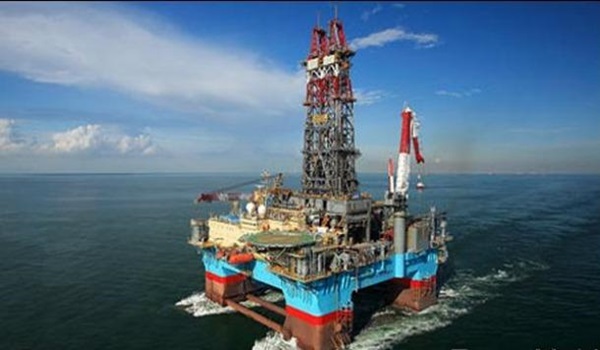 Guyana apuesta al petróleo y al gas como dinamizadores de la economía
Oil and gas
Government has celebrated one year of being in office, and Minister of Business and Investment, Dominic Gaskin, is urging that preparation begins for the development of the oil industry.
"We have an oil discovery that has enormous potential and can be a game changer in our local economy, and that is something that Government and the private sector have to start preparing for. And we are indeed taking steps to prepare ourselves for the eventuality of becoming an oil-producing nation," Gaskin said in a special anniversary message.
The Ministry is in the final stages of developing a five-year plan, and Gaskin said emphasis is being placed on improving the ease of doing business in Guyana.
"We have not done very well on the global Ease of Doing Business Index over the years. Our last ranking was 137 out of (over 180 countries) surveyed…. We have done a thorough analysis of the index. It's a survey based on 10 areas of focus, and we have broken those down into the specific issues that are causing difficulties for businesses, and we are seeking to address them one by one," he said.
A team from the World Bank, publishers of the global index, has assisted Government recently in identifying the cross-cutting issues which must be addressed to improve doing business here.
Gaskin also noted that fixing the country's economy will take time.
"We need to look at what we inherited… a stagnant economy, or rather an economy in decline; falling commodity prices, a filthy capital city, rampant corruption, a dysfunctional local government system, among many other issues affecting people's lives," he said.
Within a year in power, the new Government has given Guyana "a Capital City that once again resembles a Garden City." He added: "We have an economy that is on the rebound, albeit still with low commodity prices globally."
According to the minister, investor confidence has increased, and more people are investing and expanding their businesses. Aside from this, he said, business is being made easier with Government's introduction of the Single Windows Automated Processing System (SWAPS) software.
While the software will speed up the process of applications for various business documents, among other things, it is also expected to "significantly reduce corruption by simply removing the opportunities for intervention within the system, and creating a better record of the process," the Minister said.
Minister of Public Telecommunications, with responsibilities for Tourism, Cathy Hughes, said she is pleased that her ministry has "taken the strong decision to allocate additional frequency" and move towards 4G.
She contended that Government has moved telecommunications forward by bringing to the fore related legislation which have been dormant since 2012.
"We had legislation that sat in select committee…we are now bringing that legislation to the Parliament," she said.
Minister Hughes also noted Government's successes in institution strengthening and fostering infrastructural development.
In terms of tourism, Guyana has embarked on an aggressive marketing plan to attract to these shores more tourists and Guyanese in the diaspora.
Guyana was, earlier this year, named as one of twelve "must visit" places in the world in 2016 by a well-known British tourism agency.
"That's marketing we can't afford to pay for. At the end of the day we've had more visitors that have come to Guyana," Minister Hughes said.