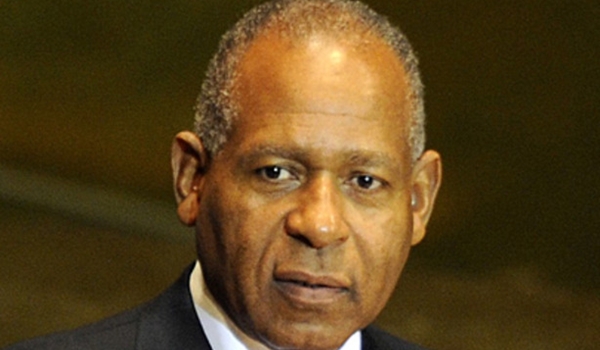 Trinidad y Tobago: murió el exprimer ministro Manning, líder del oficialismo
Former Trinidad and Tobago prime minister dies at 69
Former leader of the People's National Movement (PNM) for 24 years, and two-term prime minister of Trinidad and Tobago, Patrick Manning, passed away at the age of 69 at the San Fernando General Hospital.
He had been admitted to hospital on Monday with fever, following the removal of a wisdom tooth on the previous Friday. While in hospital he had battled a severe lung infection.
However, following tests, doctors discovered last Thursday that Manning had acute myeloid leukemia (AML) — a rare, very aggressive cancer of the blood involving bone marrow and red and white blood cell issues.
Local and regional leaders will attend a state funeral on Saturday.
Meanwhile, condolences poured in from home and abroad, including tributes from Prime Minister Keith Rowley, President Anthony Carmona, Opposition Leader Kamla Persad-Bissessar, party and political colleagues, regional counterparts and from associates all over the world as far away as Ghana.
This week's Caribbean Community (CARICOM) summit being held over July 4-6 in Guyana will likely be dedicated to Manning and tributes from regional leaders will also flow there.
Manning served two terms as prime minister from December 1991 to November 1995 and from December 2001 to May 2010.
However, this is not to say that Manning's tenure was without controversy, Janine Mendes-Franco reported in Global Voices.
His administration was accused of corruption via the construction of a waterfront high-rise project that eventually cost taxpayers billions of dollars.
Many citizens also felt that he sometimes attempted to muzzle criticism against him and his government — and he received a lot of criticism over his plans for an aluminium smelter plant, the millions of dollars that were spent on the "monstrous" prime minister's residence and his refusal to include cultural stakeholders in the process of erecting the National Academy for the Performing Arts (NAPA), which is, at present, undergoing expensive remedial work to deal with issues related to its design and construction.
NAPA — like many of the "megaprojects" undertaken during Manning's leadership — were increasingly awarded to foreign contractors.