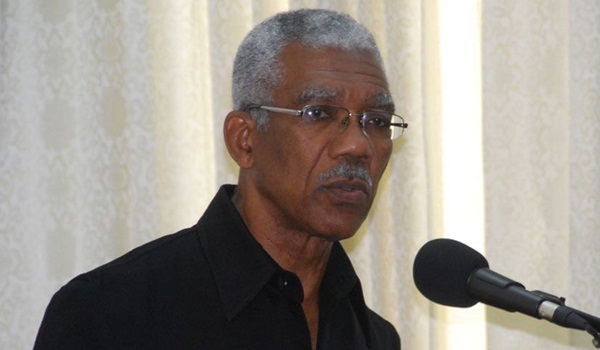 Guyana: el primer ministro advierte que la falta de universitarios calificados afecta la competitividad
PRESIDENT GRANGER HAS WARNING FOR CARIBBEAN COUNTRIES
Guyana's President David Granger has warned that the Caribbean cannot compete in the global market if it is unable to attract highly qualified university graduates.
Addressing the 13th annual conference of the Caribbean Area Network for Quality Assurance in Tertiary Education (CANQATE) here on Tuesday night, Granger said that poor performances at the nursery, primary and secondary levels of education are not just a problem for tertiary institutions.
He said that it is also a problem for the development of a highly skilled and qualified workforce and called for a quality assurance approach to educational delivery in the region.
Granger said that the creation of a large pool of highly qualified graduates requires a strong framework of standards of quality assurance in education from nursery to university.
"Quality assurance, at every tier of the educational system, not just at the post-secondary and tertiary levels, will boost the region's economic prospects," he said warning that the "Caribbean cannot compete in the global market place unless its economies are populated by a sufficient number of qualified graduates from our schools and universities".
Granger said that the quality assurance in the education system requires a fresh approach based on a robust institutional framework and vigorous investigation and inspection. He said that it is necessary for standards to be established by which the quality of educational delivery and performance can be measured.
"Tertiary education in the Caribbean will continue to be overwhelmed with remedial functions unless quality assurance can be guaranteed at the level of the nursery, at the level of the primary and at the level of the secondary schools," he said.
The Guyana Head of State said integration and education are two vital vehicles for enhancing the region's economic competitiveness, particularly in the context of the Caribbean Single Market and Economy (CSME) that allows for the free movement of goods, skills, labour and services across the region.
CANQATE president Dr. Ronald Brunton said that the conference will go a long way towards strengthening the National Accreditation Council's position as the legitimate, recognised quality assurance agency in Guyana.
The conference is being organised by the National Accreditation Council in collaboration with the Education Ministry with funding from the United National Educational Scientific and Cultural Organisation (UNESCO).
Several countries from the region and the hemisphere are participating this year, including: Jamaica, Canada, St. Lucia, Barbados, Trinidad and Tobago, Suriname, Grenada and St. Kitts and Nevis.
It is being held under the theme, "Sustaining a Culture of Quality Assurance in Tertiary Education for National and Regional Development."