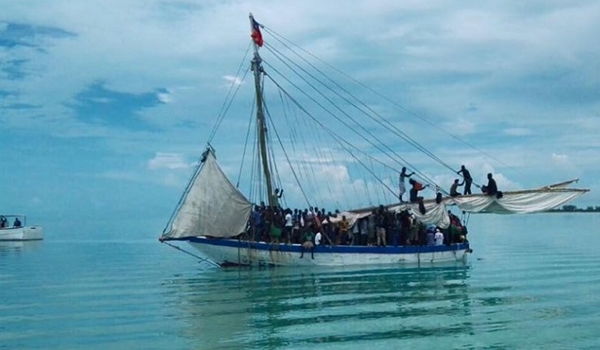 El gobierno de Bahamas reporta la muerte de 19 inmigrantes brasileños que se dirigían a EEUU
Brazilians Feared Drowned off The Bahamas
A bid to start a new life in the United States ended in tragedy for at least 19 Brazilian migrants feared drowned off the Bahamas, Brazilians authorities have confirmed.
According to a statement issued by the foreign ministry, the group went missing during a purported crossing by sea from the Bahamas to the United States.
"There are about 20 Brazilians [who have gone missing]. So far, there is no information about their whereabouts, nor about the vessel that supposedly was going to take them to the United States," it added.
Dozens of other migrants were also believed to be on the vessel.
Brazilian officials say families of the migrants have not heard from them since November 6.
Some relatives have spoken out on Brazilian media, claiming their relatives paid thousands of dollars to "coyotes" – people who smuggle citizens anxious to flee into the US.
AFP reported that the sister of one of the missing Brazilians told CBN radio station Globo that it was the third time he was trying to enter the US.
"He was deported in 2013 after living illegally in the US for eight years," she was quoted as saying. "This time "we do not know who took him. There are a number of people. One takes them to Belo Horizonte; another takes them to Sao Paulo; and then another on to the Bahamas."
Eduardo Siqueira, associate professor at the University of Massachusetts Boston, who studies migration from Brazil to the US, told AFP Brazilians were fleeing their homeland because of the worsening economic crisis.
"They come to look for what they cannot find in Brazil; they come to improve their lives, looking for jobs, income," said the Brazilian professor.
Portal Brasil reported that the Brazilian embassy in Nassau, Bahamas and the Brazilian consulate in Miami, Florida were in contact with family members and Caribbean and US authorities to try to locate the missing persons.