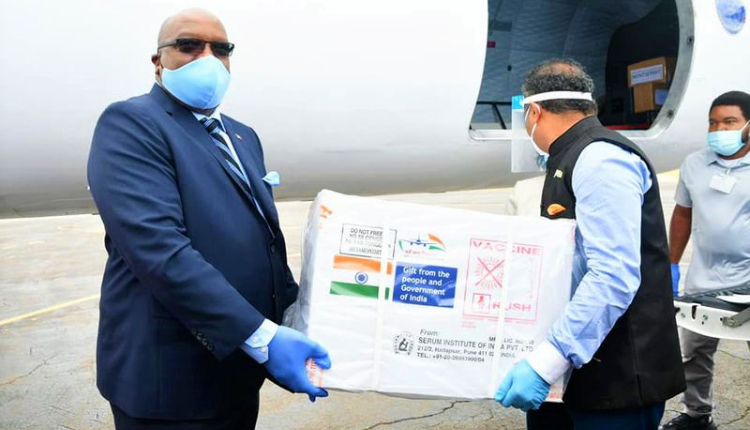 Avanza la vacunación en el Caribe gracias a las donaciones de India y China
Caricom nations begin vaccinations with donated doses
WITH Jamaica becoming the first – and so far only – Caricom nation to get covid19 vaccine doses from the WHO's Covax facility, there is still no word on when this country will begin receiving doses, although Trinidad and Tobago paid $9 million for them months ago.
In the meantime, all Caricom countries have begun to roll out individual vaccination programmes, with vaccine doses received as gifts from India.
TT's Prime Minister, in his capacity as Caricom chairman, has written to US President Joe Biden asking for vaccine supplies for the Caribbean, and the Indian Government has indicated its willingness to donate vaccines to this country, if Government wishes to go this route.
Dr Rowley last week said the request by certain Caricom nations for vaccine help from India was akin to begging and this was something he and his government were loath to do.
The TT government was only able to begin this country's vaccination drive with a gift of 2,000 doses from Barbados from the vaccine doses it had received from India.
Online research from news sites about specific Caricom member counties shows many have received substantial vaccine doses from India and China and have begun rolling out vaccination programmes not only to protect their citizens from the virus but to also try toachieve herd immunity.
TT and Suriname have the fewest confirmed amount of doses already received – 2,000 and 1,000 respectively – although the Indian Government has earmarked 50,000 doses for Suriname which are due to arrive in that country shortly.
In addition to the 14,400 doses it received through Covax, Jamaica also received over 1,600 doses as a gift from India.
Google's Our World in Data website's vaccine doses overview gave a breakdown of the covid19 vaccine doses per Caribbean country and showed the Bahamas had the lowest figure in terms of doses administered, with a mere 110, while TT had given 991 doses.
Other Caribbean countries with substantially smaller economies and populations showed they had vaccinated larger numbers than TT, according to the Google data. For example, Grenada, with a population of 112,003 (as of 2019), had already given at least one vaccine dose to 8,606 of its people
Barbados with a population of 287,025 (as of 2019) has given at least one dose to 61,108 of its people; St Lucia, with a population of 182,790, has already given at least one dose to 20,247 of its people; Dominica with a population of 71,808 (as of 2019) has already given at least one vaccine dose to 13,565 of its people.