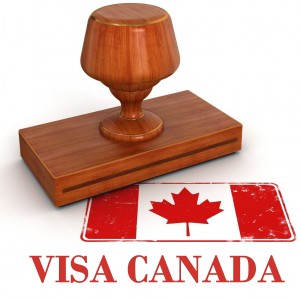 Canada has imposed new travel requirements for nationals from two Caribbean Community (CARICOM) countries.
A statement from the Canadian High Commission here said that the new regulations, enforced by Citizenship and Immigration Canada (CIC), took effect from Wednesday and would  affect nationals from Jamaica and Haiti wanting to visit, work or study in the North American country.
The High Commission said that nationals from these two CARICOM countries will be required to give fingerprints and photographic data when whey apply for visas and permits.
"This new requirement will not only help protect the safety and security of Canadians while helping to facilitate legitimate travel, it will also protect prospective visitors by making it more difficult for others to forge, steal or use an applicant's identity to gain access to Canada.
"In the long run, the use of this information will make entry to Canada easier by providing a reliable tool to readily confirm a person's identity," The Canadian High Commission said in a statement.
It said that applicants under the age of 14 and over the age of 79 will not have to give their biometric information as well as diplomats and government officials travelling on official business.
Apart from the two CARICOM countries, the new regulations affect nationals mainly in Africa, Asia and the Middle East.
Canada's Citizenship, Immigration and Multiculturalism Minister Jason Kenney said  the biometrics "will facilitate legitimate travel to Canada" and once an individual arrives in Canada, his/her biometric data will be checked.
"Biometrics will strengthen and modernise Canada's immigration system. Our doors are open to legitimate travellers and, through the use of biometrics, we will also be able to protect the safety and security of Canadians," he added.
Last year, Canada imposed imposes new travel requirements on nationals from St. Lucia and St. Vincent and the Grenadines on the grounds of unreliable travel documents.
In announcing the new visa requirements, Citizenship and Immigration Canada said that the changes would allow it and its partners "to ensure that those seeking to visit Canada intend to return to their country of origin, rather than overstaying or committing other immigration violations.
"In particular, criminals from these countries can legally change their names and acquire new passports," added the immigration agency, stating that, in some instances, "people who were removed from Canada as security risks later returned using different passports."
The new measures were criticized by the governments of the two CARICOM countries with St. Vincent and the Grenadines Prime Minister Dr. Ralph Gonsalves dispatching a four-page letter to his Canadian counterpart, Stephen Harper.
http://www.antiguaobserver.com/canada-imposes-new-travel-restriction-on-caribbean-nationals/