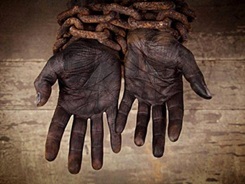 Antigua y Barbuda será la sede de la II Conferencia sobre reparaciones por esclavitud
A&B to host reparations conference this month
The movement towards reparations will take another vital step later this month when Antigua & Barbuda will play host to the 2nd Caricom Reparations Conference.
The conference, staged by the Caricom Reparations Commission and the Antigua & Barbuda Reparations Support Commission (ABRSC), will be held from Sunday, October 12 to Tuesday, October 14 at the Jolly Beach Resort.
ABRSC chairman, Dobrene O'marde called the conference a continuation of the public education work the commission had already started. He said it will provide an opportunity for regional and international experts to brainstorm and come up with methods to further shape the quest for reparations.
"It's the engagement of our painters, our lawyers, our academics, our faith based religious leaders; the various thinking forces in the region around this issue of reparations."
Attendees will also be examining the 10 point plan for reparations put forward by the Caribbean Reparations Commission in June of this year.
O'marde said the group would be seeking to ensure that the document did not just cater to the members of the commission, but presented a broader view of the regional mind-set.
The feature address at the conference will be given by Dr Julius Garvey, son of Jamaican political leader Marcus Garvey. Prime Minister Gaston Browne is also expected to speak at the event.