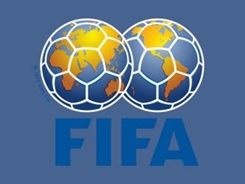 Ganja probe begins, as Jack Warner releases recordings of conversation about drugs at PM's home
Trinidad's top cop yesterday ordered a probe into the alleged 2013 ganja find at the private residence of Prime Minister Kamla Persad-Bissessar on the same day that Jack Warner released recordings of conversations with former national security adviser Gary Griffith about the discovery.
Acting Commissioner of Police Stephen Williams confirmed that five grammes of a plant-like material resembling marijuana had been found at the house.
These developments follow denials by Persad-Bissessar and Williams indicating he had not been informed of any such find and there was no report in the station diary.
The Trinidad Express newspaper broke the news about the drug matter when it carried a story on Sunday, quoting a sworn statement Warner submitted to a Justice of the Peace in which he claimed that on April 12, 2013, the then deputy commissioner of police Mervyn Richardson came to Parliament and informed him that a packet containing four ounces of marijuana was found outside a window of Persad-Bissessar's home. Warner, who was national security minister at the time, said he, Richardson, the then national security adviser Gary Griffith and Housing Minister Dr Roodal Moonilal conspired to cover-up the discovery.
In a statement issued yesterday, the Trinidad and Tobago Police Service said a report which Williams had requested from the Operational Head of the Special Branch, Senior Superintendent Gary Gould, indicated that a plant-like material was found in a plastic bag in the male washroom of a gazebo, on the western end of the Prime Minister's residence on April 19, 2013.
It said that another senior officer had been asked to verify the existence of any official police record in relation to the allegation, and on Monday he reported there was none. However, the statement added, a signed report from Gould confirming the alleged discovery had since been presented to the Commissioner of Police.
"The report, which was submitted to the Commissioner of Police at 2:00 p.m., stated that the discovery was made on Friday 19th April, 2013, at around 8:50 a.m. by a member of Special Branch. Given the report now made available to him, the Commissioner of Police has ordered an investigation into the matter," the statement said.
Hours before that release was issued, Warner held a press conference where he played audio recordings of his conversations with Griffith who mentioned the alleged drug find. He also showed journalists some of the text messages the two exchanged as recently as this week after the story broke.
He said Griffith was told about the cover-up even though he was not directly involved in it.
In the recordings, which Warner said were made on March 8 and up to Monday, Griffith is heard saying it was the duty of police to determine that what was found at the prime minister's residence was marijuana and "not hemp".
The two also discuss the publication of the newspaper reports and Warner confronts Griffith about telling the Trinidad Express that he did not know about any cover-up, as he said the former adviser made him look like a liar. Griffith insisted that he had to clear his name but remained Warner's ally. He also asked Warner to keep their discussions confidential.
After Warner released the audio recordings, Griffith told the Trinidad Express yesterday that he was not aware he was being taped and he would leave it up to the population to decide what kind of man Warner was to secretly record their conversations.
He was also adamant that he never saw any marijuana and the only person he had conversations with about the matter was Warner.
"Nothing has changed. What he has taped me on is exactly what it is I said. I will let the public decide to understand the man now. I will let the public decide. I will let the public decide now the level of the man," Griffith said.
He subsequently issued a statement in which he also warned people to be cautious of what they said to Warner.
"I now expect and anticipate that any and all conversations that I may have had with Mr Warner in the past, or present, to have been taped without my knowledge and consent and, further, I expect will be utilized as part of this or any strategy to defile and defame all in his path," he said in the release.
"I expect that anyone who may have also spoken to him in the past may have also been recorded without their permission and consent, which is to be noted, and to those who intend to speak to him in the future, also be aware that he may be doing the same thing without your permission or consent and be careful of what you are saying to him, as he is obsessed with trying to destroy the Prime Minister and Government at all costs regardless of how it affects anyone."
Warner indicated in his affidavit that Persad-Bissessar was out of the island at the time and when he called her about the drugs being found, she had suggested returning home immediately and had asked Warner if she should resign.
But on Sunday she described Warner's latest allegations as "more lies and distractions" and said she had placed the matter in her lawyers' hands.
"Should Mr Warner have any information about any wrongdoing he should take it to the police and the FBI," Persad-Bissessar said.
Yesterday, she said she was "horrified and disturbed" to hear reports that drugs were found at her home.
The prime minister said in a statement that while the timing of the disclosure was "clearly political", she had faith in the police to investigate their own conduct and that of all the law enforcement professionals involved.
Moonilal, meantime, had also dismissed Warner's allegations, saying that the embattled politician had become "increasingly delusional" and was perhaps trying to wiggle out of being extradited to the United States to face corruption charges related to the time he served as vice-president of FIFA.
"I think he is becoming very desperate. I will not be drawn into his circus and enter his side show . . . It is almost shocking that he is now swearing to lies and incrimination, which is very sad," he said on Sunday.