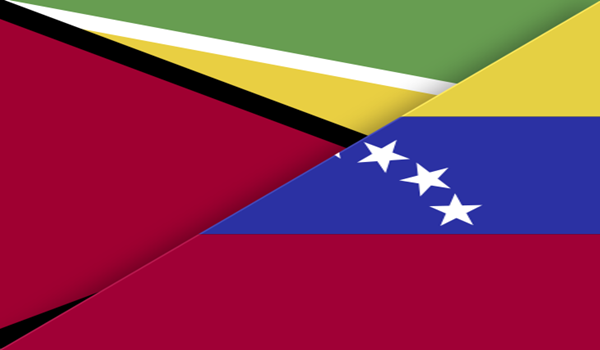 Guyana: primer ministro denuncia embargo comercial de Venezuela
Open Government Summit… PRIME Minister complains about Venezuela's trade embargo
The Open Government Partnership (OGP) in Mexico opened on Wednesday with Prime Minister Moses Nagamootoo informing delegates that neighbouring Venezuela has imposed a trade embargo on Guyana.The Guyanese Prime Minister and First Vice-President told the gathering which included Mexico's President Pena Nieto, ambassadors, social partners and ministers that Venezuela has refused to buy Guyana's rice and sell fuel to this country. He noted that the coalition government of six parties which came to power about five months ago has been faced with the twin battle to re-establish democracy in Guyana and to protect its national sovereignty.
Guyana is a small country with vast resources, he told delegates, pointing out that its border with Venezuela was settled in 1899 through an award by an international tribunal. But the neighbouring country has sought to re-assert a false claim to five-eighths of Guyana which includes all of its vast forest and mineral resources as well as exclusive maritime zone.
Following ExxonMobil's discovery of oil in the Liza-1 well in the Stabroek Block, approximately 120 miles offshore Guyana, Venezuela has expanded its claim to include Guyana's Atlantic front. This new area claimed by Venezuela includes Guyana's Exclusive Economic Zone (EEZ), and also intrudes on the EEZ of Suriname, French Guiana, Barbados and a chain of other Caribbean islands. ExxonMobil is a U.S.-based oil and gas company.
Venezuela's latest claim came in the form of decrees by that country's President, Nicolas Maduro. The first decree claimed the waters that include the area where Exxon is drilling, in addition to the earlier claim of the Essequibo, which is two-thirds of Guyana's land mass.
The second decree, which replaced the first, does not specify any coordinates in relation to boundaries, but makes clear that Venezuela is ready to use military force to defend its new maritime boundary. Guyana has condemned both decrees, contending that the claim by Venezuela to this country's EEZ has no basis in international law, pointing out that the 1899 Tribunal Award had put to rest that country's claim to the Essequibo.
Clear violation
"Venezuela has also sought to block oil exploration off Guyana's coast and gold extraction in our own territory, all in clear violation of international law and treaty obligations. Guyana claims territory from no one. Guyana does not imprison political opponents or practise blackmail or bullying diplomacy. We seek to be part of a community of nations that respect the rule of law and to align with transformative movements like OGP," Mr Nagamootoo told the conference in Mexico City.
TRANSPARENCY
Meanwhile, on a different note, he said partnerships on the core tenets of transparency, civil participation, and the fight against corruption are a celebration and a strengthening of democracy. Importantly, the Prime Minister said it allows for the development of both the citizens and the country.
During the elections campaign this year, Mr Nagamootoo borrowed from the Ten Commandments, the law "Thou Shall Not Steal." "Today I find in this partnership and in the objectives of the OGP much that could help us to fight corruption; and so we feel that we have found good company. We undertake to follow all the procedures hereon to become a member of OGP and to seek endorsement and full approval of our candidature," the Prime Minister said.
For Guyana, being at the summit is a kind of homecoming, Mr Nagamootoo said, pointing out that it is where this country needs to be in the near future. "We look forward to being the 70th member, in the 70th year of the United Nations, once we conclude the consultation process and find sponsorship and support for our candidature…We are fully committed to the rule of law, open democratic governance, open justice, the free media and accountability," Mr Nagamootoo said.
The OGP is a multilateral initiative that aims to secure concrete commitments from governments to promote transparency, empower citizens, fight corruption, and harness new technologies to strengthen governance. The summit provides a wonderful opportunity for members of the open government movement to consolidate and build momentum, to reflect on what is working and what is not, and to lay out a framework for further co-operation, exchange and action.