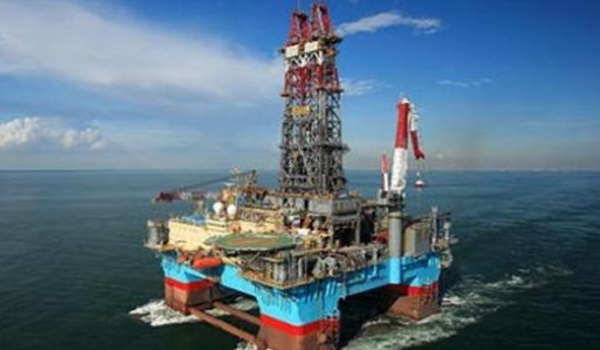 Granger viaja a cumbre en Arabia Saudita para discutir con Maduro y otras autoridades sobre los recientes hallazgos de petróleo en Guyana
Granger heads delegation to Saudi Arabia
President David Granger will lead his country's delegation to the Arab-South American Summit (ASPA) which begins on Tuesday in Saudi Arabia. Vice President and Minister of Foreign Affairs Carl Greenidge will also be part of the presidential delegation to Riyadh.A press release from the government of Guyana made clear that this summit is of great importance to Guyana, which recently made a major offshore oil discovery.
The oil was discovered a maritime area that Venezuela claims as its territory. The border between Guyana and Venezuela was settled by arbitration in 1899; however, Venezuela declared the 1899 arbitral tribunal ruling null and void decades after.
Venezuela's President Nicolas Maduro will also be attending the summit.
"It is of national importance that Guyana, as an emerging oil-producing state, participates in this strategic summit," the statement read.
According to Bloomberg Business, an Exxon Mobil discovery in Guyana "may hold oil and natural gas riches 12 times more valuable than the nation's entire economic output. The Liza-1 well probably holds the equivalent of more than 700 million barrels of oil."
ASPA bring together 22 member states of the Arab League and the 12 countries of South America (UNASUR). Many Arab heads of states are expected to attend the Riyadh Summit.
Guyana and Saudi Arabia established diplomatic ties in 2012. Guyana is also a member of the Organisation of Islamic Cooperation (OIC) whose headquarter is in Saudi Arabia. Soon, Guyana is expected to join the Islamic Development Bank (IsDB), which is also based in Jeddah.
ASPA, which was created in 2003, is the brainchild of former Brazilian President Lula Da Silva in order to foster strong South-South cooperation. Its main objective is bringing political leaders and civil societies of South American countries (UNASUR) and member countries of the Arab League closer together by promoting diplomatic coordination on issues of common interest and trade.
The upcoming ASPA summit will address the issue of refugees fleeing conflicts in Syria and other countries in the region, as well as the conflicts in themselves in the region and international affairs.
Other important topics, according to the Arab News Agency of Brazil (ANBA), will be energy, food security, the environment, desertification, water resource management, South-South cooperation in healthcare, and trade agreements.
Suriname's President Desire Bouterse will not attend the summit. He will be represented by his foreign minister, Neirmala Badrising.