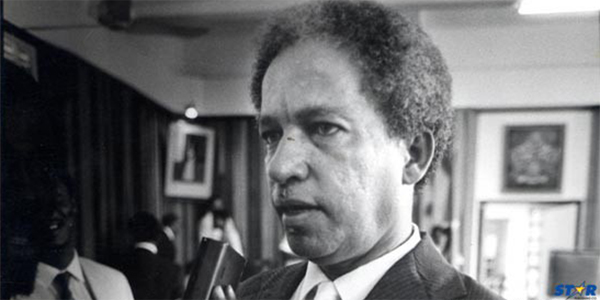 Asume un nuevo gobernador en Santa Lucía
Neville Cenac confirmed as new Governor General
Prime Minister Honourable Allen Chastanet has announced that Her Majesty The Queen was pleased to approve the appointment of Mr. Emmanuel Neville Cenac as the new Governor General of Saint Lucia, effective 1st January 2018.
Mr. Cenac is a former elected MP for the constituency of Laborie, has previously served as Saint Lucia's Minister for Foreign Affairs and also served as President of the Senate. He was intricately involved in the movement for Windward Island unity. Mr. Cenac, an elder statesman, highly respected in the legal fraternity, retired from active political service in 2006 and has since written extensively on the Constitution of Saint Lucia.
In making the announcement, Prime Minister Chastanet profusely thanked former Governor General Dame Pearlette Louisy for her service.
"Dame Pearlette will always remain an icon in our country as the first woman to hold this office and the longest serving Governor General," stated Prime Minister Chastanet. "She is also one of our country's leading educators having served at varying levels in the noble profession of teaching. I know that Dame Pearlette will continue to make a contribution to the development of our country".
In order to facilitate the transition, the Government had been in dialogue with Dame Pearlette, who marked her 20 year anniversary as Governor General in September 2017 with a calendar of activities in tribute.
"We will always love Dame Pearlette Louisy," added the Prime Minister. "She has served this country exceptionally and on behalf of the People of Saint Lucia and the Government I say an immense thank you to Her Excellency Dame Pearlette for her grace and her counsel."
Mr. Cenac will take the Oath of Office at an Installation Ceremony on Friday January 12th 2018.