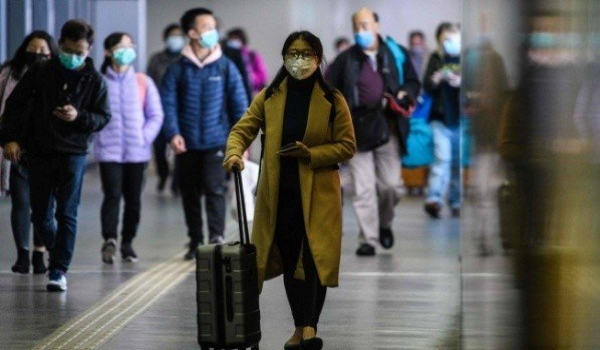 Bahamas alcanza los 174 casos por COVID-19 y restringe la llegada de visitantes de Estados Unidos
Bahamas closing airports, seaports to United States visitors due to COVID-19
The Bahamian Prime Minister announced travel restrictions into the Bahamas during a national address attributing the closures to a spike in coronavirus cases.
International commercial flights and commercial vessels carrying passengers will not be permitted to enter the Bahamas, unless they are from Canada, the United Kingdom or the European Union, beginning Wednesday, July 22, said Prime Minister Huberg Minnis.
Effectively immediately, its national air carrier, Bahamasair, will cease all outgoing flights to the United States.
Fifteen new coronavirus cases were confirmed in the Bahamas, a record daily count since the onset of the pandemic in mid-March. There have been 49 new cases since the borders reopened on July 1 — 31 were from Grand Bahama island.
The Bahamas closed its borders to travelers in March. Tourism officials announced the opening of its border to international visitors on July 1.
To accommodate visitors scheduled to leave after Wednesday, July 22, outgoing commercial flights will be permitted, according to the prime minister.
Private international flights and charters for Bahamians, residents and visitors will be permitted. Pleasure craft and yachts will also be permitted.
Visitors from Canada, the United Kingdom and the European Union by air or by sea from overseas will require a negative COVID-19 RT PCR test from an accredited laboratory taken within 10 days of their arrival, the prime minister stated.
Grand Bahama, according to Minnis, has seen a resurgence of COVID-19 cases after being free of the virus for a little over 2 months. "The increase in cases coincided with the reinstitution of international flights and passenger sea transport. Grand Bahamas now has a curfew from 7 p.m. to 5 a.m. beginning on Monday. All public and private beaches and parks are closed until further notice.
"If cases continue to spike increase, my government is prepared to implement more restrictive measures and this is not our wish, but if it has to be done, it will be done. We will continue to be guided by the recommendations of our health professionals," said Minnis.
---
21 new cases
The Ministry of Health reported a record-breaking 21 new cases of COVID-19 in The Bahamas yesterday. The total number of cases now stands at 174. Forty-five of those cases were confirmed between Saturday and Monday.
The ministry noted that 20 of yesterday's cases were reported on Grand Bahama and the remaining case on New Providence.
"Further details of the 21 additional cases were unable to be confirmed at the time of the release of this report," it said in a statement.
"Investigations are ongoing and a complete update of details will be published at a later date. Health officials continue to follow the condition of the other current COVID-19-positive cases."
The number of tests completed also increased yesterday by more than 1,000.
On Sunday, the ministry reported 2,645 tests completed.
Yesterday, it said 3,672 had been done. The Bahamas has reported 70 new cases of COVID-19 since July 8.
Fifty-one of those cases were reported on Grand Bahama. Prior to that date, the island had only eight reported cases of the virus.
The resurgence of COVID-19 on Grand Bahama came after the island reported no new cases for 63 days.
It also came just weeks after the government decided to reopen The Bahamas' borders to visitors after being shut for more than three months.
In a national address on Sunday, Prime Minister Dr. Hubert Minnis said many of the recent cases on the island were traced to Bahamians returning to The Bahamas, noting that the spike "coincided with the reinstitution of international flights and passenger sea transport".
During that address, he also imposed a series of restrictions on Grand Bahama, including the closure of the island's international and domestic borders.
"If efforts to decrease the number of cases are unsuccessful, other restrictive measures may be recommended, including a lockdown beginning Friday, the 24th of July," Minnis said.
The prime minister pleaded with residents of Grand Bahama to co-operate with health measures.
"If we address the current increase in confirmed cases as quickly as possible, Grand Bahama can return to a greater sense of normalcy as soon as possible," he said.
"Let us work together to get Grand Bahama back up and running as quickly as possible. I ask Grand Bahamians to work in a spirit of unity in the battle against COVID-19."
---